Hopewell Lodge
A Unique Marlborough Sounds Lodge
Kenepuru Sound

Kenepuru Sound is one of the larger of the Marlborough Sounds in the South Island of New Zealand. The drowned valley is an arm of  Pelorus Sound it runs for 25 kilometres from the northeast to southwest, joining Pelorus Sound a quarter of the way down the latter's path to the Cook Strait
Hopewell Lodge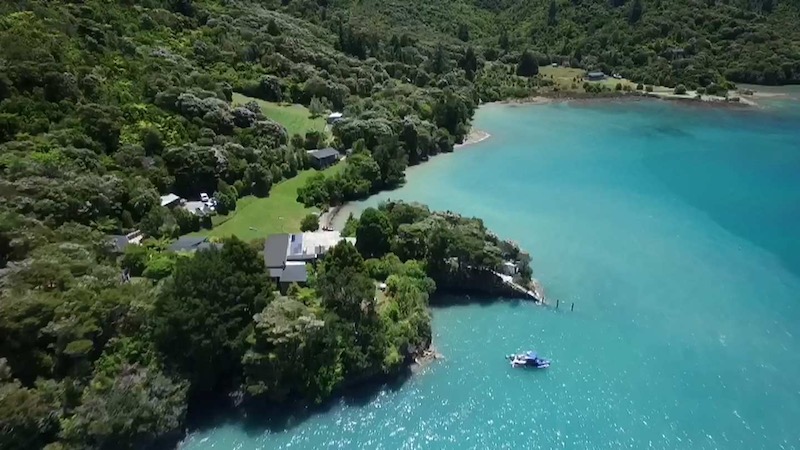 Hopewell Lodge is a nature lover's paradise hidden away in the heart of Kenepuru Sound.
Mike & Lynley, the hosts, offer the best experience in terms of accommodation, meals and relaxing surroundings to make your stay memorable and enjoyable.
There is plenty to do and places to explore ranging from, bush walks, mountain biking, fishing, kayaking or just chilling out in a hammock with a good book.
Hopewell offers everything from a relaxed quiet quiet break-away to an active holiday – whatever you desire for your holiday in this wonderful setting.
The accommodation

Hopewell Lodge offers a range of affordable accommodation and is perfectly set up for rowing tour groups. Despite its remoteness, it offers every comfort to ensure your stay is comfortable and you won't want for anything – just a home away from home experience with great hosts.
Sunset on Kenepuru

A sunset row is one of the adventure experiences you can enjoy, and if you are lucky enough you might have dolphins join you for a play!