Hopewell Lodge
A Unique Marlborough Sounds Lodge
Kenepuru Sound

This is a perfect hideaway in remote Kenepuru Sound, Hopewell Lodge.
This lovely Marlborough Sounds lodge is remote, but you won't be roughing it when you stay in this stunning and well presented and comfortable accommodation.
Hopewell Lodge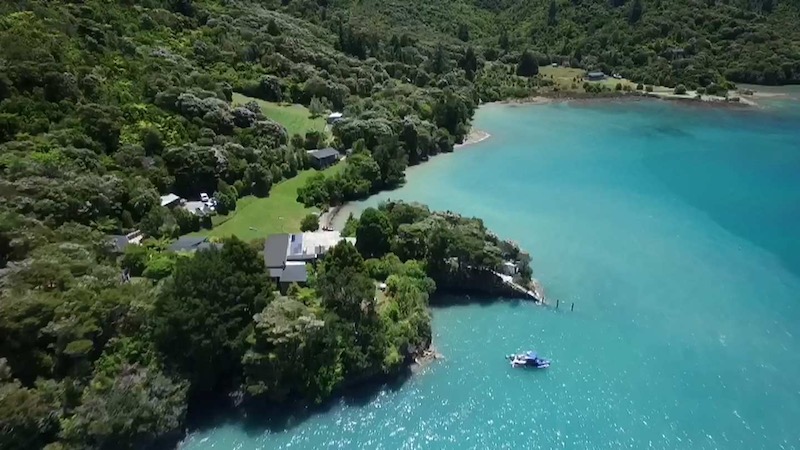 The hosts, Lynley & Mike have given much care and detail to ensure your stay is a comfortable, relaxing and fantastic experience to remember. There is nothing that they haven't thought of and you won't want for anything.
Hopewell is more than a lodge, it's a home away from home with wonderful hosts whose top priority is looking after you and making your stay a fantastic one to remember!
The accommodation

Laze on our secluded beach, hang in a hammock, have a massage, meditate through yoga, walk or bike the trails, collect your own fresh shellfish straight from the bay, or visit our resident glow worms.
Kayak around the pristine coastline, paddle through the mussel farms or kayak across the Sound to see the Amokura Shipwreck. Hopewell is a great stopover for the night.
Sunset on Kenepuru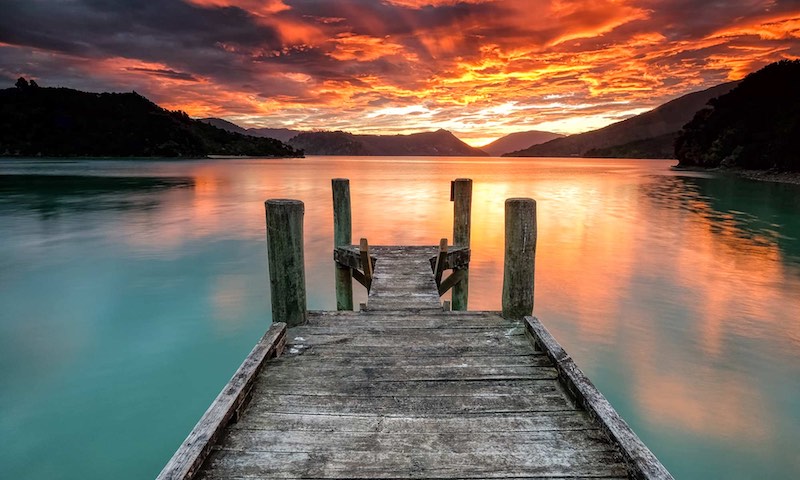 Anchor just off our beach and try your luck at fishing for snapper, kahawhai or kingfish at one of the best spots in the Sound. We have several dinghies (rowing boats) and lots of fishing gear for hire, so you can enjoy dangling a line.