About us
Explore a new way of travelling with Rowing Tours NZ. As a dedicated tourism rowing team, we have plenty of great experience along with rowing options – in the best hidden spots of the South Island of New Zealand.  Join one of our guided tours and get ready for an unforgettable experience. We look after individuals, couples or groups.
We'd love to meet you on our beautiful waterways.
Our Mission
Rowing Tours NZ plans and delivers tours and events that set the global benchmark in rowing in Aotearoa. We sell quality rowing skiffs built to handle rough water conditions safely. We strive to grow our business with the same honesty and sense of adventure that we use to provide unforgettable experiences for our rowers.
The Nelson Rowing Club is a very important part of our lives and as such we are partnering with the Nelson Rowing Club who provide use of their plant and volunteers in return for a share of any profits that Rowing Tours NZ generates.
Our Values
Integrity,
Safety,
Friendships,
Competition,
Growth and Lifestyle
The Team
Kevin Strickland
Kevin has been around rowing in NZ for a long time, including working for Rowing NZ as Domestic Rowing Manager for over 10 years and is actively involved in Nelson Rowing Club. Kevin is a rowing 'nut'!
​
Kevin looks after:
​Logistics
Safety & Weather
Kanghua Boat Sales
---
Trisha Strickland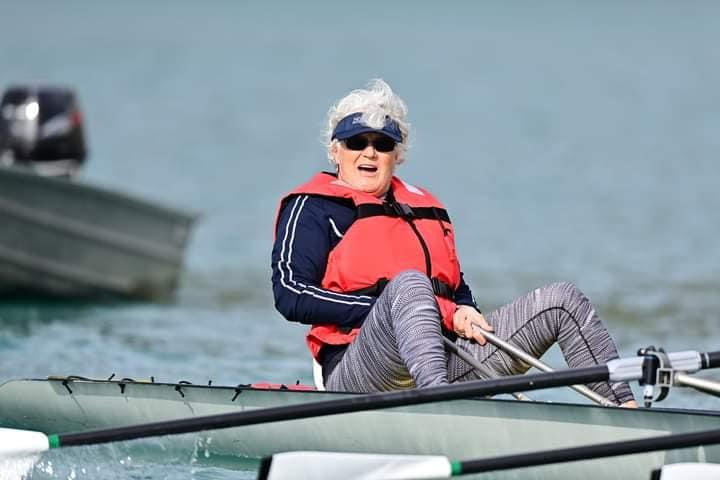 Trisha is a keen rower, also in Nelson Rowing Club with experience in long-distance rowing. Kevin and Trisha have both rowed the Canal du Midi and Hoea Kaha (a multiday race on the Waikato River, NZ), and regularly include rowing outings on their travels to see family and friends around the world.
​Trisha looks after:
Tour Management and Finance/Accounts